We are so very fortunate and proud of our state of the art 21st century learning facilities that are set on a large site with spacious grounds. Our facilities set the conditions that ensure we can deliver on our vision of developing life long learners and providing high quality learning experiences for our students. The links on the left give a snap shot of the exciting possibilities for your child at Templestowe Heights Primary. These include:
New, modern indoor learning spaces equipped with Smartboards, netbooks, desktops and iPads
Three adventure playgrounds and football/cricket oval
Synthetic turf netball/basketball court and athletics track
Indoor gymnasium
Commercial kitchen
Vegetable garden
Passive, quiet outdoor space
Library (open before school and at lunch time)
Multi-purpose room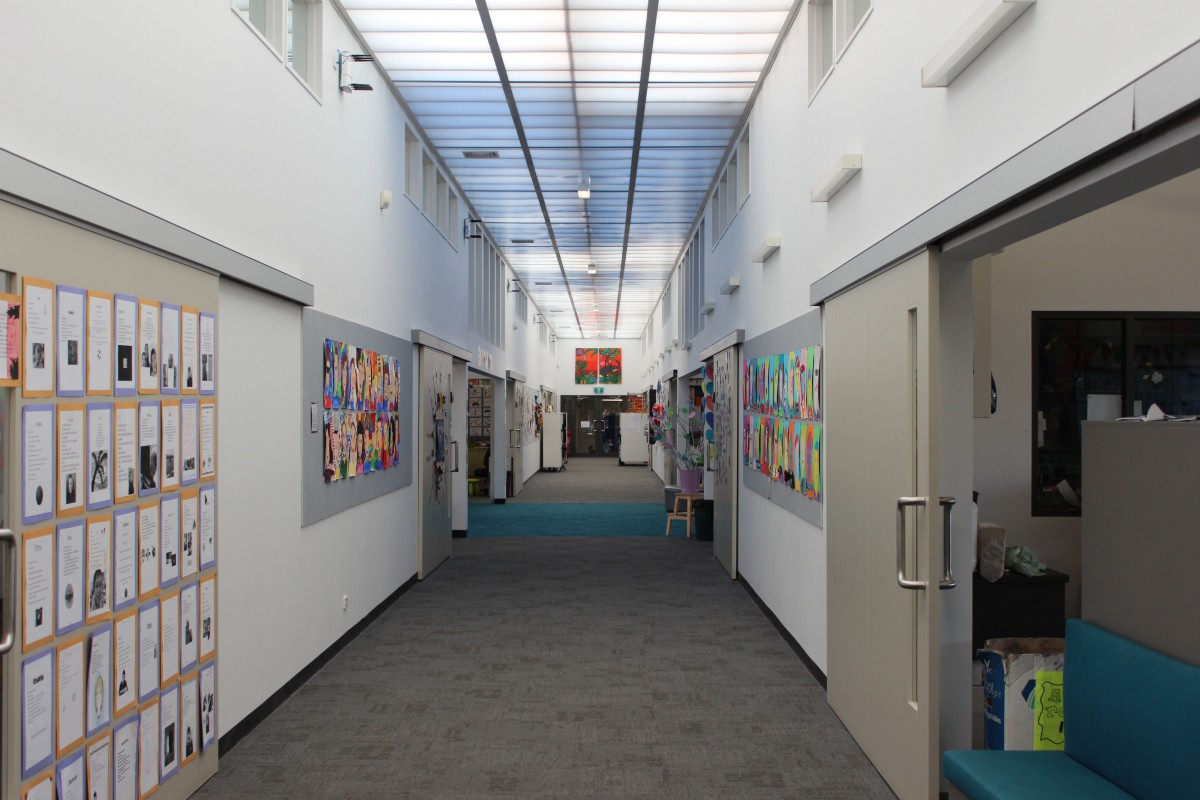 New School Building Open
Building the Education Revolution (BER)
As part of the Commonwealth Government's economic stimulus package, the Commonwealth committed $14.7 billion over three years to Australian schools through the Building the Education Revolution. Templestowe Height Primary School has received $4.75 million in funding to redevelop and design a new school.
The Commonwealth's Building the Education Revolution program provided Templestowe Heights Primary School with the opportunity to consider efficiencies in the design and construction of education facilities.
We have been able to use the Department's design approach to create and support a learning environment that:
meets the changing educational requirements of our students and the school communities;
incorporates current educational standards;
supports contemporary teaching and learning practices; and
facilitates greater access for the broader community.
Templestowe Heights Primary School has been able to design a school facility that will provide a world-class teaching and learning facility that will support the improvement of educational outcomes and facilitate a strong focus on excellence into the 21st Century.
After 3 years of consultation and building Templestowe Heights opened its new buildings on Friday 16th November 2012 to much fanfare!
Ex-School Council Presidents, past and present staff, parents and pupils attended a day of celebration. A plaque was unveiled to commemorate the occasion.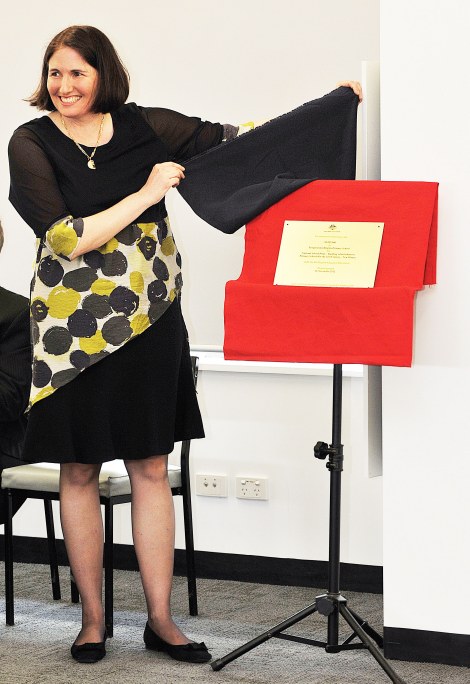 A ribbon was also cut to symbolise the opening of the new buildings before the celebrations began!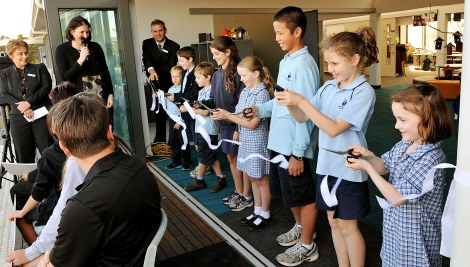 Please view the attachment below that represents the transition from a 40 year old building to one that is now brand new and state of the art.