Templestowe Heights proudly displays all of the students art work in our bi-annual Art Show allowing our community the opportunity to enjoy the experience.
Wow…what a fantastic experience it was going to the Art Show…..Congratulations to all involved, it was magical to see such beautiful, imaginative and colourful artwork which can only be a reflection of the dedication and inspiration shown by the caring teachers in an environment that is full of growth and encouragement.

Thank-you for making our world a more colourful one!

Kindest regards,
Louise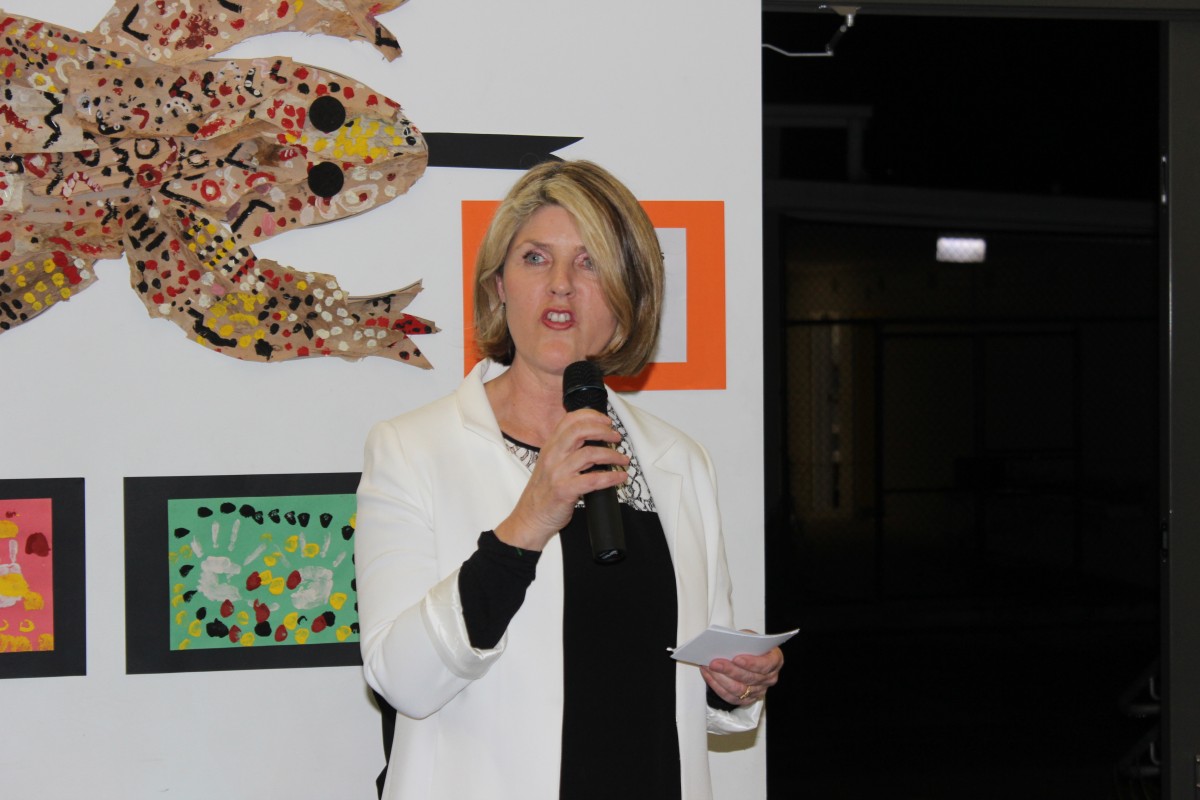 Our Art teacher Joy Birrell worked tirelessly with the school community to make this fantastic event memorable and to showcase the wonderful work of all our talented students. The proceedings commenced with a grand opening night with parents, invited guests and staff.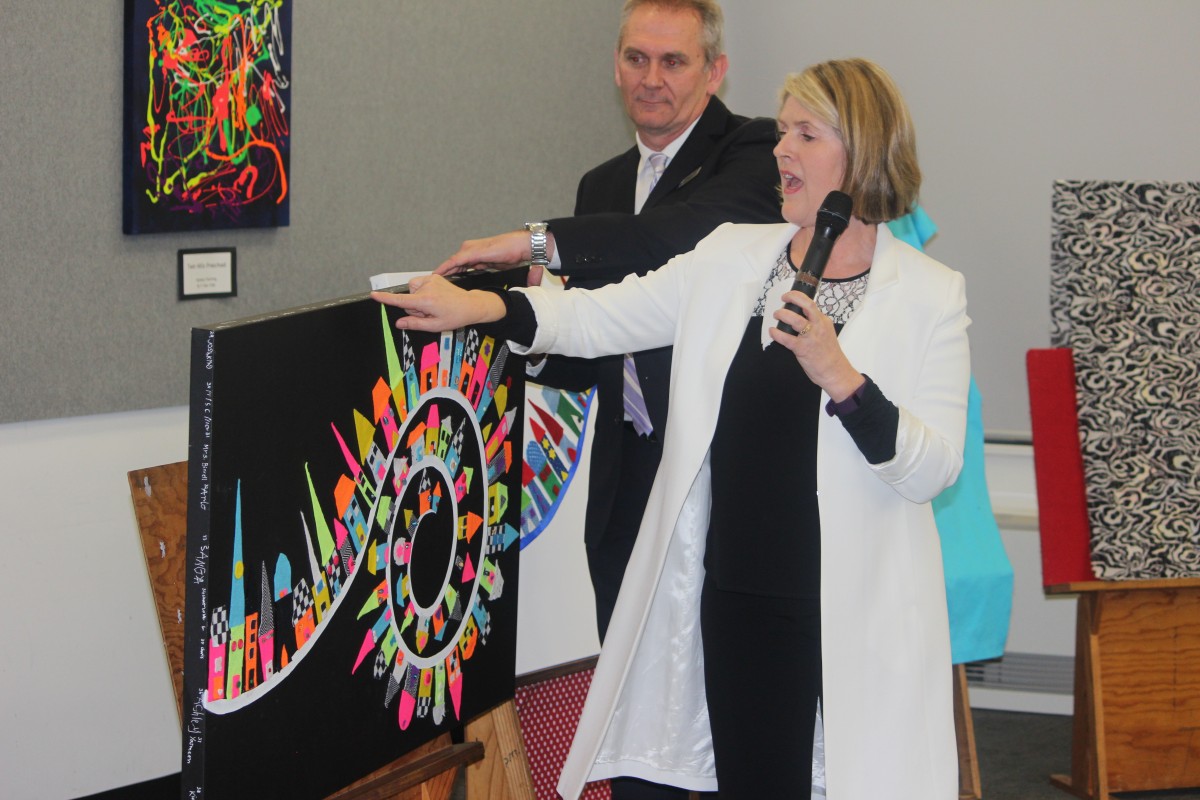 Also unfurled on the evening were the framed art work pieces produced with the involvement of every child in each Level within the school. These were successfully sold during the Silent Auction and now adorn the walls of four lucky homes.
'The Art Show is a celebration of our student's artistic journey.

Little hands create the most powerful and inspiring art. Art that sings, art that dances, art that makes them think backwards and art that tells their stories.

At age 13 Picasso could draw a self portrait as if it was a mirror image. So why did he spend his adult life trying to paint anything but that?

"All children are artists. The problem is how to remain an artist once he grows up" (Picasso) It takes courage to be an artist. The role of an Art teacher is to help those little hands (and not so little anymore) communicate visually their artistic journey. Our exhibition started with paintings of our preps as they start to explore the world of colour and as you move through the exhibition you will witness how the children's art unpacks so much about their personalities, their culture and their commitment to Art education'.

Visual Arts Teacher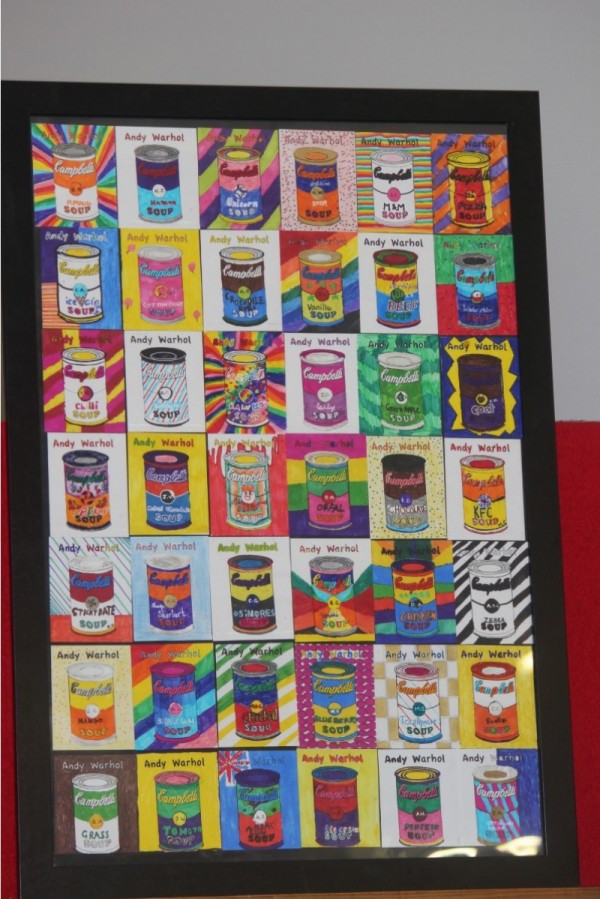 The Templestowe Heights Art Show displays the fantastic work that is undertaken by all of our students throughout the course of the year. A variety of Andy Warhol inspired soup cans were each student had to create their own name and label.
Grade 3 and 4 students constructed a caravan. This was made from using a one litre milk container where students were required to decorate and add two moving axels.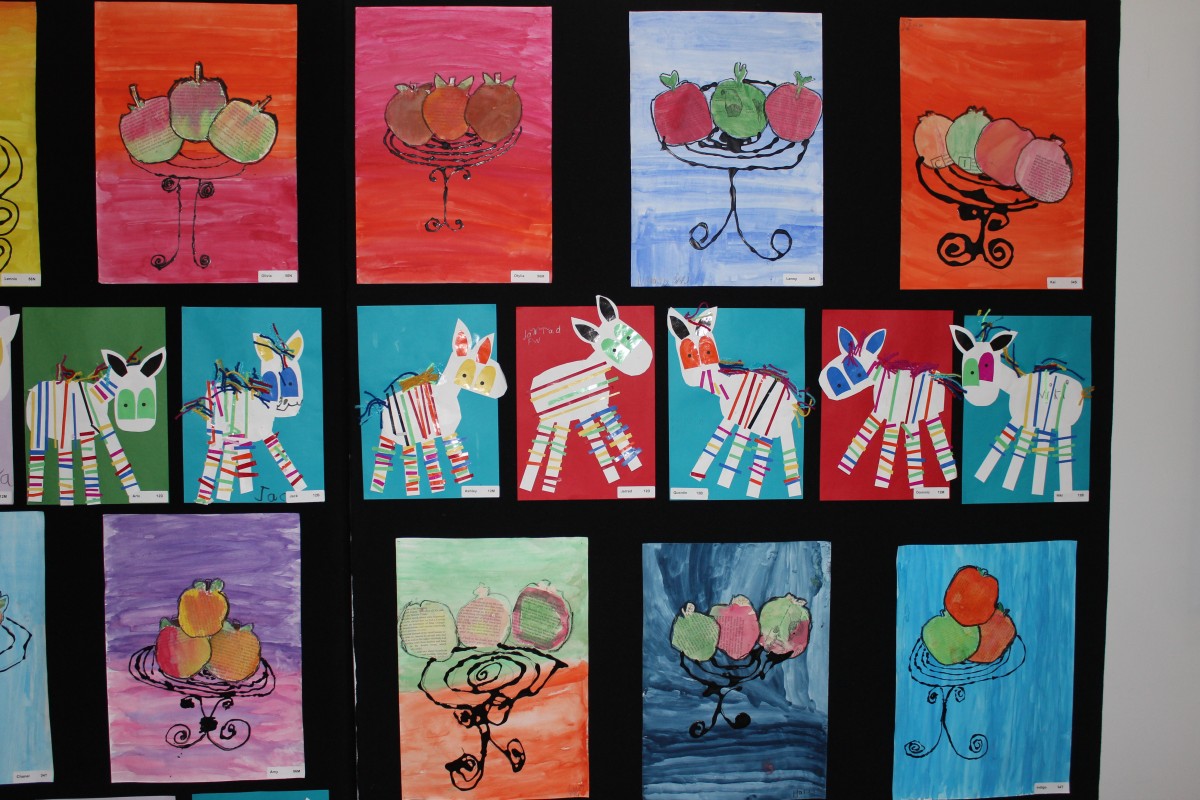 A variety of paintings and collage art works which were created by Foundation and Year 4 students.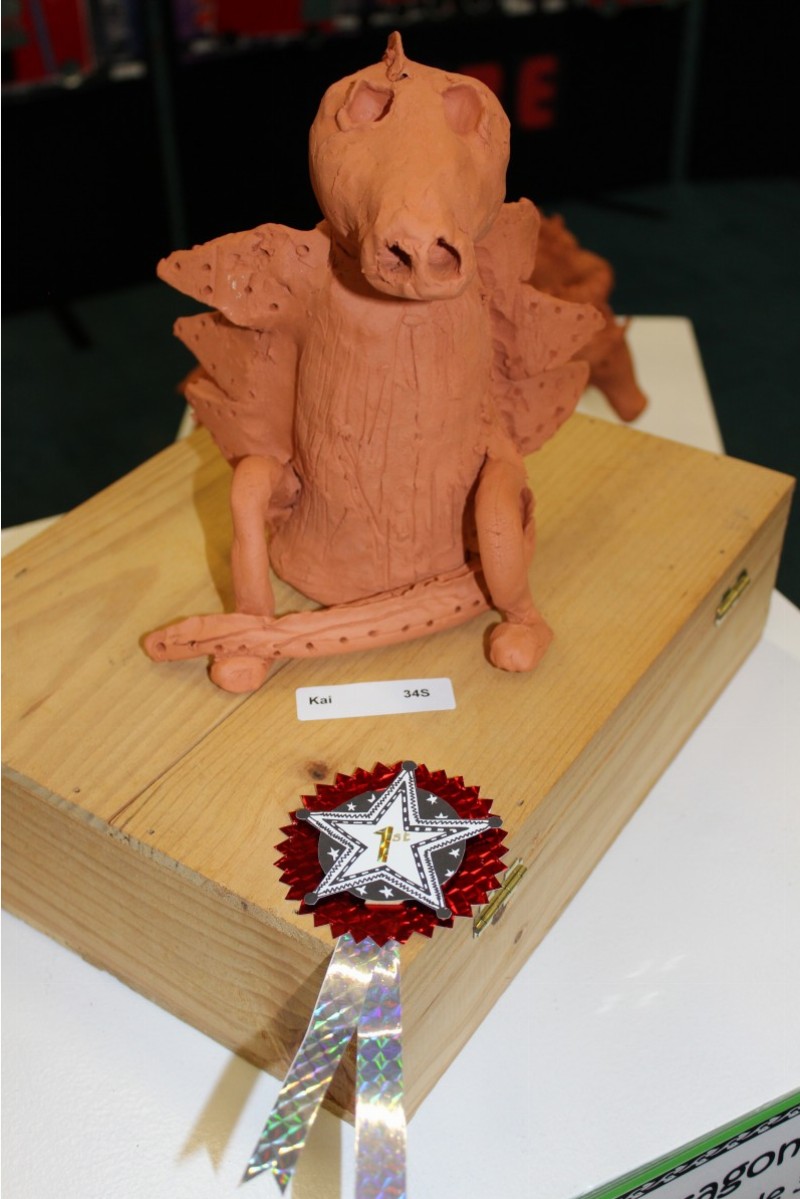 This student was awarded first prize for his amazing dragon which was made by using three of the hand building clay techniques.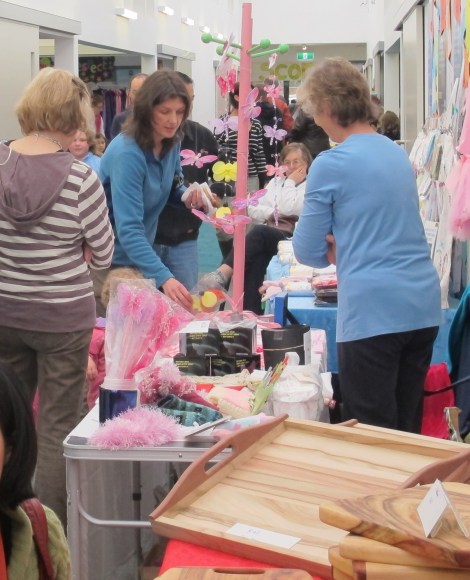 We can't forget the many Craft Stalls that added excitement to the Art Show. Hand crafted chopping boards, book marks, African woven bowls, handbags and jams were just a few of the many popular stalls that were visited.
The Art Show at Templestowe Heights Primary School will continue to be an important community event on the school calendar!